Male German Shepherds
LVP1 (USCA) SG1x2 AKELA vom ISSAM HAUS
Akela is #1 youth male in North America 2013 USCA Sieger Show under one of the most famous and respectful Worldwide SV Germany Judge Herr Rudiger Mai,as well as #1 youth male in Ontario, 2013 under SV Germany Eric Bosel,and #1 young male in Quebec, 2014 under SV Germany Hans Peter Fetten.
Akela is the son of World Champion VA6 Etoo aus Wattenscheid, grandson of World Champions VA2 Paer vom Hazenborn and VA1 Pakros d'Ulmental, as well as great grandson of the Great World Champion VA2  Quenn vom Loher Weg , who is currently one of the best producing males in the World.
VA2 Quenn vom Loher Weg is also the Father  of our SG1 Canada female Xsara von Godalis, as well as the Grandfather of our  SG3 Ontario 2011 Kiefernwald Drea and a very special VP4 North American Sieger Show 2013 and SG2 Ontario 2014 Miss Kiefernwald Hazel.
VA2 Quenn vom Loher Weg is also a great grandfather of our SG7 North American Sieger Show 2014 and SG1 Quebec Regional Show 2014 Kiefernwald Gemma!
Akela is a very intelligent , loyal animal , ready to do whatever task you throw at him.
He has got drives to do it all.He could be a therapy dog, search and rescue dog, just a family dog playing goofy with kids or protection dog on a command!He has got a temperament to do it all.
Akela is #1 Youth male in North America!Akela winning very competitive 9-12 month class  at the 2013 Sieger Show USCA!Lake Geneva,Wisconsin, May 10th-12th, 2013.Very good critique by SV judge Herr Rudiger Mai!Thank you Joe Rotollo for the great job handling Akela!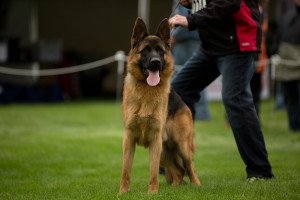 CLICK HERE to see Pedigree table for Akela vom Issam Haus
Kiefernwald Elvis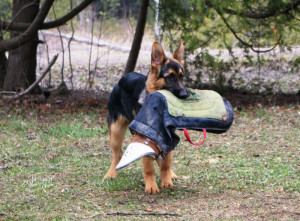 CLICK HERE to see Pedigree table for Kiefernwald Elvis
Kiefernwald Bandit